Giveaway of the Day - Curling 2006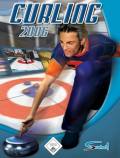 July 16, 2007
The sport of Curling, frequently called "chess on ice," requires ice-cold strategy and skill in team spirit.
Play your team against the computer, or against real-life opponents over LAN or on the Internet.
| | |
| --- | --- |
| User Rating: Rate It! | 88 comments |
| System Requirements: | Windows 98SE/2000/XP; 1.2 GHz CPU, 256 MB RAM; 800 MB hard disk space; DirectX 9.0c, compatible 3D graphics card with 64MB Ram |
| Publisher: | Merscom LLC |
| Homepage: | http://www.merscom.com |
| File Size: | 212 MB |
| Price: | $19.99 |
This software was available as a giveaway on July 16, 2007, this giveaway is not available any more. You can download the trial version of this software at http://www.merscom.com.
Terms and conditions

Please note that the software you download and install during the Giveaway period comes with the following important limitations: 1) No free technical support; 2) No free upgrades to future versions; 3) Strictly personal usage.
THIS SOFTWARE PRODUCT IS PROVIDED "AS IS" WITHOUT ANY WARRANTY OF ANY KIND, EITHER EXPRESS OR IMPLIED. WITHOUT LIMITATION, TO THE FULLEST EXTENT ALLOWABLE BY LAW, END USER ASSUMES THE ENTIRE RISK AS TO THE QUALITY AND PERFORMANCE OF THE DOWNLOADED SOFTWARE PRODUCT.
Featured Games

Ingenious is easy to play, but very difficult to master! Conquer the board through the careful placement of rows of colors. With every move, you create new possibilities. The more colored pieces are placed next to each other, the more points you can gain. The color that you need the most points in is the most important, because in the end, it will decide who wins or loses.

Help biologist Dr. Rose Thompson with her experiments in the creation and preservation of new species of flowers! Combine different combinations of free-floating proteins and cells to cause chain reactions, which will help grow all kinds of amazing flowers. Make sure she fills her daily quota before time runs out.

In this unique puzzle adventure, the world of Kuros is dying. As a descendant of the Elemental Masters, it is up to you to restore Kuros to its once beautiful state by harnessing the powers of Wood, Fire, Water, Metal and Aether. Powerful and ancient Glyphs hold the key to restoring Kuros to its former beauty. Break through layers of rock by matching Guardstones and uncover the mystery of the Glyphs.