Giveaway of the Day - Top Chef
March 7, 2009
Whether you're a gourmet know-it-all or a culinary novice, you're invited into the Top Chef kitchen – and the competition is just heating up.
Take on the role of a contestant in Top Chef the Game, compete against a line-up of tough and talented chefs, and have your dishes judged by the Host Padma Lakshmi and Head Judge Tom Colicchio.
| | |
| --- | --- |
| User Rating: Rate It! | 48 comments |
| System Requirements: | Windows XP/Vista; Pentium 4 800 MHz processor; Minimum Screen Resolution: 800x600; 256 MB free RAM; 80 MB available disk space; Direct3D enabled Graphics Card; DirectX version 7.0 or later |
| Publisher: | Brighter Minds Media |
| Homepage: | http://www.beanstalkgames... |
| File Size: | 30.7 MB |
| Price: | $19.95 |
This software was available as a giveaway on March 7, 2009, this giveaway is not available any more. You can download the trial version of this software at http://www.beanstalkgames.com/....
Terms and conditions

Please note that the software you download and install during the Giveaway period comes with the following important limitations: 1) No free technical support; 2) No free upgrades to future versions; 3) Strictly personal usage.
THIS SOFTWARE PRODUCT IS PROVIDED "AS IS" WITHOUT ANY WARRANTY OF ANY KIND, EITHER EXPRESS OR IMPLIED. WITHOUT LIMITATION, TO THE FULLEST EXTENT ALLOWABLE BY LAW, END USER ASSUMES THE ENTIRE RISK AS TO THE QUALITY AND PERFORMANCE OF THE DOWNLOADED SOFTWARE PRODUCT.
More Titles by Brighter Minds Media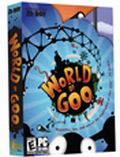 Millions of Goo Balls live their lives in the beautiful World of Goo not knowing that they are in a game or even worse, that they are extremely delicious. Build towers, bridges, ropes and more out of hundreds of delightfully ignorant Goo balls as you collect as many as you can. Explore the World of Goo, and learn something too!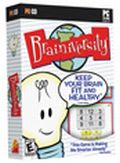 Brainiversity is a brain training game designed to stimulate your brain with 16 different activities covering Language, Memory, Math and Analysis. The game also includes a Daily Exam mode that records your daily workouts – the results of which are viewable on a monthly chart. You can even compare your results with other users on the same computer!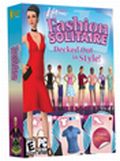 Lifetime Television presents Fashion Solitaire, a unique fusion of the classic card game with today's hottest fashions! Use your style and taste to match garments with models, put together trendy outfits, and create signature collections in eight unique styles. This addictive solitaire style game will awaken your inner designer!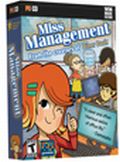 Step into the shoes of Denise, a first-time office manager. Juggle incoming work tasks, keep everyone from getting stressed out, and help your co-workers achieve their goals. Office politics have never been this hilarious!