Giveaway of the Day - The Rise of Atlantis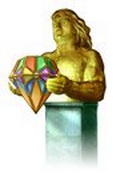 September 26, 2010
Find a way to bring the legendary continent of Atlantis back to the surface and restore it to its might. In this extraordinary puzzle game with spectacular new features, handy bonuses and explosive power-ups you set out on an adventurous quest around the ancient lands of Greece, Troy, Phoenicia, Babylon, Egypt, Carthage and Rome to gather the seven greatest powers of the patron god of the Atlanteans – Poseidon. With 77 captivating levels of fantastic game play, truly unique twists never seen before and the ability of continuous replay this game will keep you entertained for weeks!
Key features:
Excellent storyline in beautiful animation
77 explosive levels with the ability of continuous replay
7 magic artifacts to assemble in ancient lands
Spectacular power-ups and bonuses
Awe-inspiring graphics and soundtrack
Top-quality animated Atlantis 3D screensaver to keep (PC version only)
This software was available as a giveaway on September 26, 2010, this giveaway is not available any more. You can download the trial version of this software at http://www.playrix.com/games/p....
Terms and conditions

Please note that the software you download and install during the Giveaway period comes with the following important limitations: 1) No free technical support; 2) No free upgrades to future versions; 3) Strictly personal usage.
THIS SOFTWARE PRODUCT IS PROVIDED "AS IS" WITHOUT ANY WARRANTY OF ANY KIND, EITHER EXPRESS OR IMPLIED. WITHOUT LIMITATION, TO THE FULLEST EXTENT ALLOWABLE BY LAW, END USER ASSUMES THE ENTIRE RISK AS TO THE QUALITY AND PERFORMANCE OF THE DOWNLOADED SOFTWARE PRODUCT.
Featured titles:

Create the perfect garden! Comb the rooms of a gorgeous mansion for hidden items and restore a once stunning garden to its former glory. Choose from tons of garden accessories to customize the garden to your taste.

Save the wonderful land of countless islands from the merciless forces of nature. Construct and upgrade homes and buildings for the island citizens and become the chief city planner of marvelous Islandshire.

Fishdom fans rejoice! Get ready for the highly anticipated match-3 sequel to the original Fishdom by Playrix. Swap colorful tiles and earn money to create the aquarium of your dreams. Let your imagination run wild as you unlock and decorate 4 uniquely-themed tanks.

Atlantis is calling out to a true hero to save it from deadly peril in this long-awaited 3rd installment in the hit Atlantis Quest, The Rise of Atlantis series offering a unique blend of 3 popular gameplays. Set out on an exciting new quest in this spectacular mix of Match-3, Hidden Object and Adventure.

Solve immersive puzzles, earn cash as you complete addictive tile-swapping levels and use it to build up your Halloween, Thanksgiving and Christmas aquariums. Get yourself into the holiday mood: recreate the festive atmosphere of three great holidays in your tanks!