Giveaway of the Day - SUPER BALLS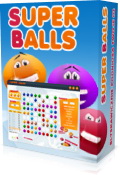 September 17, 2011
The rules of Super Balls are very simple. Select a ball you can see on your screen and click on the open space of the board. The ball will go to the indicated position. After each movement, three additional balls will appear in the field >Next<. Balls of the same color should be set, in order to arrange five of them vertically, horizontally or diagonally. If we succeed in doing so, the balls will disappear and we get points. When we put more than five balls of the same colour we will get an additional opportunity to use one of the bonuses (one of the buttons below the field >BONUSES<)
This software was available as a giveaway on September 17, 2011, this giveaway is not available any more. You can download the trial version of this software at http://www.superkulki.com/ball....
Terms and conditions

Please note that the software you download and install during the Giveaway period comes with the following important limitations: 1) No free technical support; 2) No free upgrades to future versions; 3) Strictly personal usage.
THIS SOFTWARE PRODUCT IS PROVIDED "AS IS" WITHOUT ANY WARRANTY OF ANY KIND, EITHER EXPRESS OR IMPLIED. WITHOUT LIMITATION, TO THE FULLEST EXTENT ALLOWABLE BY LAW, END USER ASSUMES THE ENTIRE RISK AS TO THE QUALITY AND PERFORMANCE OF THE DOWNLOADED SOFTWARE PRODUCT.
Featured titles: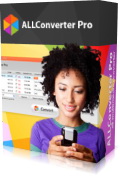 ALLConverter PRO 1.1 is an extremely easy to use and smart video converter. See how instantly, after installing and starting the program, a simple panel will appear to manage your videos, which you can add external subtitles to. After conversion, you are given a file ready to watch on your iPhone, MP4, DVD and GPS receiver. ALLConverter PRO allows you to easily change audio and video parameters, making the conversion a simple process.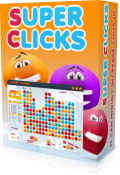 Super Clicks is intelligent computer game. The aim of this puzzle game is to clear the board from the blocks by removing two (or more) blocks of the same color. You can click on a group of blocks, provided that there are at least two such blocks near each other. The law of gravity in the game causes that the blocks located on the deleted ones fall down taking their place. When you delete a whole column, the column located to the right of the dissapeared one moves to the left and fills in the blank space.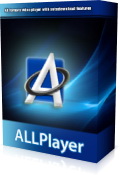 ALLPlayer is probably the most popular program for watching movies with matching subtitles. It plays all known media formats, RAR, and futhermore has an implemented LiveUpdate function to update the latest codecs, if there is a problem with opening a movie file. It is the first player that provides an intelligent text function. The program also searches for matching subtitles in all languages automatically.