Giveaway of the Day - Kingdom Elemental

April 22, 2012
Kingdom Elemental takes core game play elements from real-time strategy, tactics, and role-playing games and combines them into a game that is painfully easy to pick up and play without committing your entire life, unless you have no life… in which case you may not find Kingdom Elemental to be an adequate substitute.
Kingdom Elemental features nigh unlimited number of possible tactics by pitting combinations of your upgradeable heroes and their unique abilities against hordes of unique enemies like GIANT RAT MOBS! Everyone loves giant rat mobs with their secret furry pockets full of gold and armor! Seriously no giant rat mobs, but thARR be Pirates! Giant War Pigs! A crypt full of living dead who are just begging to be killed… again.
Knights who no longer say "Ni!", a Flaming DOOM bear who would like nothing more then to BBQ you for lunch, and so much more! The demo is free to check out so you have nothing to lose… except maybe your soul. In short Kingdom Elemental Tactics is like a whack to the head with a +8 Sword of Awesomeness!
Note that the best improvement idea will be rewarded with a license for Kingdom Elemental. Use Idea Informer widget to submit your feedback and do not forget to fill in your name and e-mail – otherwise the Developer will not be able to contact you in case you are the one to win!
This software was available as a giveaway on April 22, 2012, this giveaway is not available any more. You can download the trial version of this software at http://www.chroniclogic.com/ke....
Terms and conditions

Please note that the software you download and install during the Giveaway period comes with the following important limitations: 1) No free technical support; 2) No free upgrades to future versions; 3) Strictly personal usage.
THIS SOFTWARE PRODUCT IS PROVIDED "AS IS" WITHOUT ANY WARRANTY OF ANY KIND, EITHER EXPRESS OR IMPLIED. WITHOUT LIMITATION, TO THE FULLEST EXTENT ALLOWABLE BY LAW, END USER ASSUMES THE ENTIRE RISK AS TO THE QUALITY AND PERFORMANCE OF THE DOWNLOADED SOFTWARE PRODUCT.
Featured games: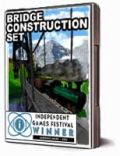 Bridge Construction Set is about building a bridge that doesn't break, although watching your bridge creation break and plunge a train into the watery depths below can be half the fun. In Bridge Construction Set you design and build bridges and then stress test them to see how your creations hold up under pressure. When test vehicles pass over your bridge and make it safely across you know you've succeeded. If they plummet into the river you know you need to go back to the drawing board.
A stunning, beautiful world awaits as you take on the challenge of bridging the chasm. Can you solve the puzzles and avert disaster?
Set in the picturesque surroundings of sparse deserts and dense forests it is your task to strategically design and construct an engineering masterpiece. Watch in eager anticipation as unsuspecting motorists, heavy freight trains and tourist riverboats approach. Will your solution stand up to the test or will tons of mangled steel be sent plummeting into the river below?Bridge Building Bundle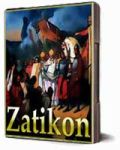 Construct your army out of creatures as varied as the magnificent dragon or mighty warrior to the evil necromancer or holy Templar. Destroy your opponent with a heavy cavalry charge or defeat their army before they can reach you with archers, crossbowmen and mages. Use an unlimited number of strategies to defeat your opponents and earn gold to increase the might of your army. Play Zatikon for free and start building your armies today!