Giveaway of the Day - Chinese Chess Soul

October 27, 2012
Chinese Chess Soul is an excellent master level and popular Chinese Chess Game software. Either you are a beginner or expert, you will have fun and excitement playing it.
Key features:
Beautiful and easy to use interface.
Small, medium, large piece sets; change pieces and boards easily.
Play game from any beginning positions,play against the computer or a friend.
Arena match game model, Computer adjusts its level to meet your level and record your scores.
Play against the computer or a friend, Demo function-computer plays with himself.
A basic rule system can (optionally) keep plugins from perpetually checking and chasing.
This software was available as a giveaway on October 27, 2012, this giveaway is not available any more. You can download the trial version of this software at http://www.chesssoul.com/index....
Terms and conditions

Please note that the software you download and install during the Giveaway period comes with the following important limitations: 1) No free technical support; 2) No free upgrades to future versions; 3) Strictly personal usage.
THIS SOFTWARE PRODUCT IS PROVIDED "AS IS" WITHOUT ANY WARRANTY OF ANY KIND, EITHER EXPRESS OR IMPLIED. WITHOUT LIMITATION, TO THE FULLEST EXTENT ALLOWABLE BY LAW, END USER ASSUMES THE ENTIRE RISK AS TO THE QUALITY AND PERFORMANCE OF THE DOWNLOADED SOFTWARE PRODUCT.
Featured titles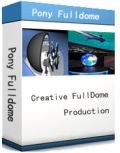 Pony Fulldome is a program that provides a straightforward way to create high quality full dome images and video. With this tool, you could convert you images to full dome high quality images and videos. It is design for the people or department who is interested in fulldome image or fulldome digital movie, involves in full dome, high resolution, spherical panoramic image design and movie making.

Total Screen Recorder is an easy-to-use and clean-interfaced screen recorder. It can not only capture the videos on your screen, but also the sounds from both your computer and microphone. The recorded files can be saved as avi, swf, flv, wmv formats. You can choose the recording area as full screen, window screen, fixed screen or any part. It will record any activities on your chosen area, including mouse clicks, typing, cursors, videos etc. The software can be extensively used to create gameplay videos, educational tutorials, webcam videos, promotional videos and even spy screen etc.

It allows you to transfer and backup your SMS messages between mobile phone and desktop computer. Only work on the mobile running Windows Mobile System with touchscreen. The #1 backup software for mobile on CNET.Download.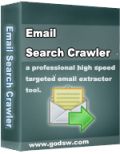 Email Search Crawler will crawl the web site and collect all email addresses it finds.Specify the web sites you want to visit to allow Email Search Crawler to stay on top of your goal or block web sites you don't want it to visit. Merge email addresses from multiple source files, removing duplicates. Export email addresses gathered using the most suitable delimiter.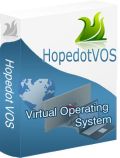 Hopedot VOS is virtualization software that enables users to run a virtual operating system similar to Windows OS directly on any removable storage device. Using Hopedot VOS Security Edition, you can take your familiar PC environment with applications, private data, even desktop preference to any PC anywhere without compromising the data security policy.